Expert Tips on Choosing the Perfect Shoes for Work
Long workdays require you to be on your feet a lot, even if you're seated behind a desk for most of the day. Finding the right pair of work shoes is something that can be easily overlooked, especially with every other thing you have to worry about in life.
However, ending up with the wrong pair of work shoes means that you'll be enduring consistent discomfort throughout your work days.
If you purchase shoes that are ill-fitting, you might end up feeling a pinching pain that will distract you from producing good results on the job. This nagging pain will also put you in a bad disposition that can hinder your professional relationships. It probably already goes without saying, but finding a good, reliable pair of work shoes will even help boost your mood throughout the dreary workday.
When picking out your go-to work shoes, there are a lot of things that you actually have to consider. Contrary to popular belief, it isn't all just about the fit and fashion of the shoe; there are more things that you should keep in mind when shopping!
You may get overwhelmed with the sheer amount of choice when you look at a shoe rack. We've all been there, and we understand the struggle. Don't worry, because we've created a handy guide to help you make the right choice.
Read on for our expert tips on finding the perfect work shoes.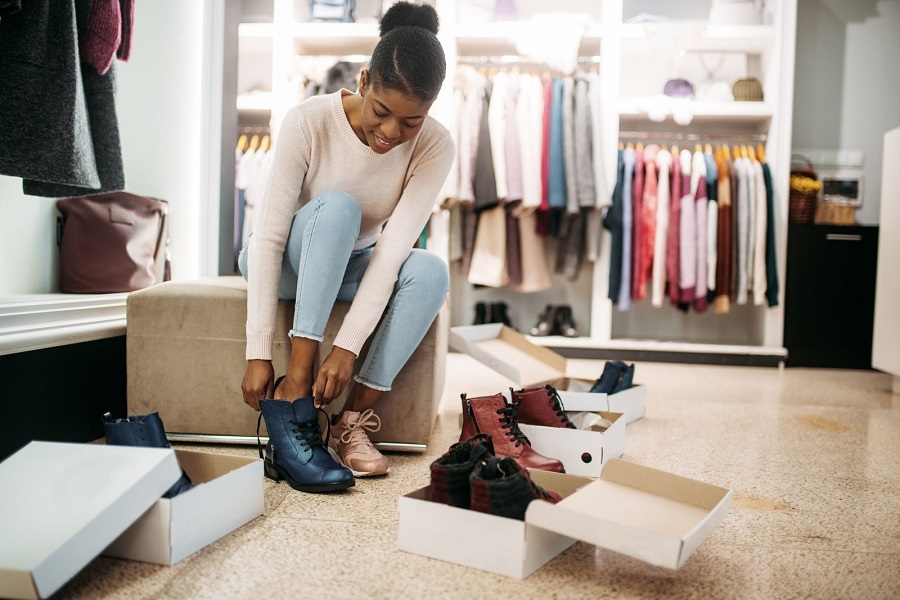 Consider the nature of your work
One of the first things you should assess are the conditions of your day-to-day work. There is no generic style that will cater to all your needs, which is why it's important to find one that will help bring out your best.
One thing you should ask yourself is where do you see yourself most of the day. Are you sitting behind a desk, or working in a field? This will determine the level of comfort and stability you will need from your daily footwear. Comfort is one of the most important things you need to take into account, but we will go more in-depth on that point later on.
After analysing your daily routine and its demands on your feet, it's time to factor in its propriety as well. For example, for more formal office set-ups, you may be required to wear heels or sleek flats to complement the corporate setting.
However, if you are faced with a job that requires you to be more physical, you may be requiring something heels can definitely not offer. For heavy-duty environments, work boots may be more appropriate.
How much support do you need?
In connection with our previous point, it's vital that your work shoes provide adequate support. If you're going to be on your feet the whole day, you need to find shoes that will offer enough cushion and support as you execute your tasks.
The most common mistake that people make is that they often sacrifice their comfort just to put on a pair of fashionable shoes. While there's nothing wrong with being both chic and comfortable, the former is more important than the latter.
Don't be afraid to walk around in potential choices, or even imitate the activity you'll be doing at work.
How comfortable do you need to be?
Will you be spending most of your time sitting on a comfortable chair, with very limited times that you'll have to walk? Or will you be on your feet the whole day, walking from area to area? Once you've determined this, it's easy to let common sense and your experience dictate how comfortable your shoes need to be.
For formal settings, it may be best to opt for kitten heels rather than extremely high pumps. This is because minimal heels provide maximum support and comfort, without sacrificing the formal flair.
However, for jobs that don't really have a specific dress code and are geared more towards safety and ease, it's best to find the most comfortable and long-lasting pair available. This is because if your job is very physically demanding, you'll need as much respite as you can get. What better to do it with than sensible footwear!
You should also gauge how long you'll be wearing the shoes. This depends on your work hours, so we recommend walking around and spending a few days breaking them in before putting them into action.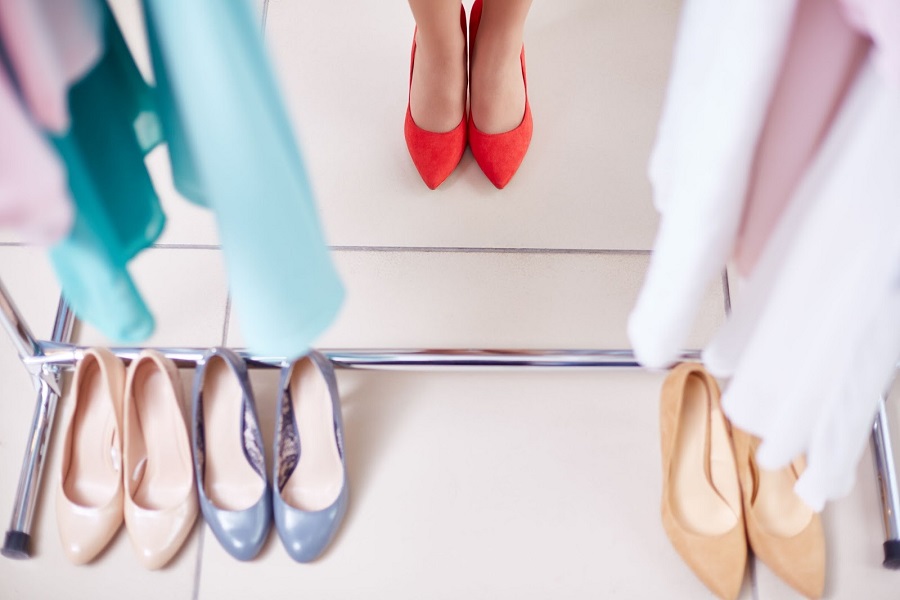 Quick Tips to Make Sure You Find the Perfect Pair of Work Shoes
Function and form over fashion.
You're probably tired of hearing this from us but, really, we can't stress it enough. A few hours of looking chic in footwear will not be worth the blisters, cramps, and bad investment that the wrong work shoes bring. It may look cute to walk around in sharp stilettos, but you can't do it every work day of the week, 8 hours every single day. Your feet will probably be cursing you, if the pain isn't enough of a signal.
Invest in work shoes that will be able to match any kind of clothing.
Investing in a good pair of work shoes means that you need to get as much use out of them as you can. This means that your work shoes definitely have to be a bang for your buck if they carry a hefty price tag with them!
Our expert tip is to already envision the clothes that will match your preferred work shoes. If they're too outlandish and bold, and you can only think of matching a handful of items in your closet with them, it may be time to put them back on the rack.
Make sure they're the right fit and don't compromise.
Some people tend to brush off a size up or a size down, thinking it won't make a difference. We're here to tell you that it does.
A half size difference can mean that your shoes may be too tight or too loose, causing you discomfort throughout the day. Don't be afraid to look for the perfect fit, since these are going to be your go-to shoes, and they deserve meticulous care and concern. Don't compromise your comfort just because you were in a rush!
Find the right material.
The perfect work shoes are minimalistic, at best. They should be made of durable material with sturdy soles and strong heels, if any. We recommend that you get a classic shade of either black or blue, beige, grey, or brown. Through these neutral colours, you'll be able to match them with more styles of clothing.
As for the material, we advise against leatherette, since it does not allow the foot to breathe underneath. No one wants sweaty, smelly feet at the end of a tiring work day!
Finding the perfect pair of work shoes can be stressful, but it's worth every effort.
Keep in mind the things you need to consider before making your purchase. It's important that you take your time and fully evaluate your choice before making an investment! After all, good shoes can take you to good places.
Think about what their use will be, and how much time you'll spend in them. With our comprehensive guide, you'll definitely find the right pair of work shoes for you in no time!
On the lookout for the best work shoes for women? Stride With Confidence has a wide array of choices that will surely fit every kind of need in every kind of style!
---
---
---
Leave a comment