Top 10 Recommended Shoes for Travellers of All Kinds
Travelling the world is one of the best things life has to offer. Whether you are going around the city or traversing through the wonder of nature, one of the requisites for you to enjoy your time is a good pair of shoes that you can count on throughout the whole trip.
One common dilemma among people planning their holidays is what they will be wearing. The tickets may be booked, the itinerary done and dusted, but the last thing on the checklist is knowing just what you will need to bring on your trip.
Planning what to wear is probably one of the most challenging parts of preparing for a trip. Once you have decided what clothes to wear, it is even more vital that you find the right kind of shoes to wear. Since you will probably be on your feet during your whole trip, you must pack shoes that will help you feel at ease so that you can fully immerse in your activities.
Finding the perfect balance between comfort and style is one of the most challenging parts of picking out your travelling shoes. You would want that will match all, or at least most, of the clothes you're packing. Apart from that, you will need one that will help you walk around without any problems.
If you are having trouble figuring out which shoes will be the best for walking long, challenging roads, as well as shoes that will look good with your outfits, then we have got you covered!
Worry no more because we have compiled the top ten recommended shoes for all types of travellers. Read throughout the article, and we will help you pick out which ones will be the perfect type for you!
1: Tennis Shoes
Tennis shoes are the perfect type for those who have very limited baggage allowance. This type of footwear would be the perfect go-to shoes for those who will mostly be walking around and doing tours, without much need for heavy-duty shoes that are tailored for more adventurous terrains.
Tennis shoes will help you switch from day to night effortlessly. Since they can match with almost anything from casual clothes such as jeans and a shirt, to simple dresses, these are the perfect multi-purpose shoes. You won't have to go through headaches trying to match your clothes, and they are lightweight as well! Another perk of tennis shoes is that they are easy to wear on and off as you go through airport security.
2: Slides and Sandals
Flip-flops or sandals are the perfect footwear for places with warmer weather! It allows for breathability and comfort so that you will be worry-free for the whole day! Contrary to popular belief, sandals can even transition from casual to sporty, all in one style. All you need to do is strike the perfect balance between the style and support that each offers.
These types of footwear will give you excellent support, whether you are traversing through nature or walking in the city. They are the most comfortable footwear you can bring on a trip!
3: Walking Shoes
As the name suggests, this type of footwear is perfect for walking. It offers more comfort, support, and protection compared to any other type of shoes.
These are comfortable enough to get you through a full day of tours and sight-seeing and are stylish enough to help you blend in with the local scene. Nobody wants to lug around multiple kinds of shoes, so these are perfect when it comes to versatility since they will most likely be an ideal match for all your clothes.
Walking shoes can pretty much take you anywhere, with their supportive, reliable, and versatile features. They are also perfect for strolling around, no matter what the terrain is! Although we would recommend that you use these during low-impact activities, as they are designed for such.
4: Hiking or Trekking Shoes
If you have hiking or trekking activities slated on your itinerary, then it is of utmost importance that you adequately prepare for it with the right kind of shoes that will support you as you take on your activity!
The fact that they are specially designed for heavy-duty adventures such as hiking and trekking means that the manufacturers specially designed these shoes to withstand whatever it takes on while providing the most comfort and reliability available.
These hiking or trekking shoes are perfect for those who want to venture outside of the hustle and bustle of the urban scene. Don't forget to pack these shoes before you go out and explore nature!
5: Loafers
Stylish, walking shoes? Yes, please! If you want something that can take a lot of walking while serving as a fashion statement, loafers are the perfect option. They are easy to wear, breathable and can be reliable throughout the whole day. They are exceptionally comfortable, and will not have you needing a foot massage by the end of the day.
Another fantastic perk is that they are slip-on. You will not have to deal with pesky laces, as they quickly come on and off. They are also stylish and attractive enough for you not to need to put on socks, or opt for low-cut socks for added comfort!
Comfort, style, and durability; This type of shoe surely meets the trifecta for the perfect travelling shoes. They can match whatever type of clothes you wear, whether you are donning shorts or pants!
If your trip features a lot of walking tours, then the soft and padded footbed will provide you with fantastic support. We recommend tan or wheat-coloured styles for it to easily brings you from day to dinner!
6: Sneakers
Sneakers are designed for more urban environments, and this type of footwear offers you the most variety in terms of style. Sneakers often provide an extremely comfortable, padded insole that will make you feel like you are walking on clouds.
They are high-performance and fashionable and are perfect for giving a casual and comfortable look to your outfits. Apart from being fashionable and stylish, they are also lightweight, so they are perfect for being the second pair of shoes you pack with you whenever your feet are getting tired.
Sneakers are timeless, and they will never go out of style. A plain-coloured pair, like a white one, will look great with your casual outfits as you walk through the city!
7: Weather-Resistant Hiking Shoes
Now, this is for more adventurous, adrenaline-seeking travellers; Weather-resistant hiking shoes will have you ready for whatever nature takes you!
This type of hiking footwear will have you ready to face just about any terrain. This particular style is waterproof, with a lightweight comfort system. In spite of its heavy-duty features and style, you will not be lugging around uncomfortable shoes that will leave you in pain! Hiking shoes like the one we have featured have been designed for heavy use; thus, they have designed a way that will keep you comfortable throughout the lengths and heights you will face.
8: Casual Boots
Sneakers and sandals are not for everyone. Some people prefer the comfort and coverage that a standard pair of boots provide! With this one, you do not need to fear blisters the first time you put them on. Casual boots are also a great option because they are more stylish than your regular sneakers, but still, give you incredible comfort.
These boots are durable and reliable while serving as a perfect fashion statement. Boots are well-made and sturdy enough to take on whatever weather your holiday destination presents you.
Boots should also get some extra credit for the fact that it is easy to take on and off. At the end of a long and tiring day, all you have to do is slip them off! The same with airport security; You do not need to fiddle with laces! We do, however, recommend that your boots are broken in before you take them on a trip.
9: Flats
For quick, city travels, flats are the perfect footwear. They are comfortable, lightweight, and can go from casual to dressy in a snap. They offer various styles, and you can even bring a couple of styles with you since they won't take up much space in your luggage!
However, you should take note that, since it is incredibly lightweight, they will not offer as much support as your every day sneakers. You may add insoles to help with comfort!
10: Slip-Ons
Slip-on is perfect for low-impact, relaxed travels. They are hassle-free and comfortable enough that you would not need to keep changing your footwear throughout the day! They are straightforward to slip on and off as well, as the name suggests. These also come in a variety of styles that will have something for every type of preference.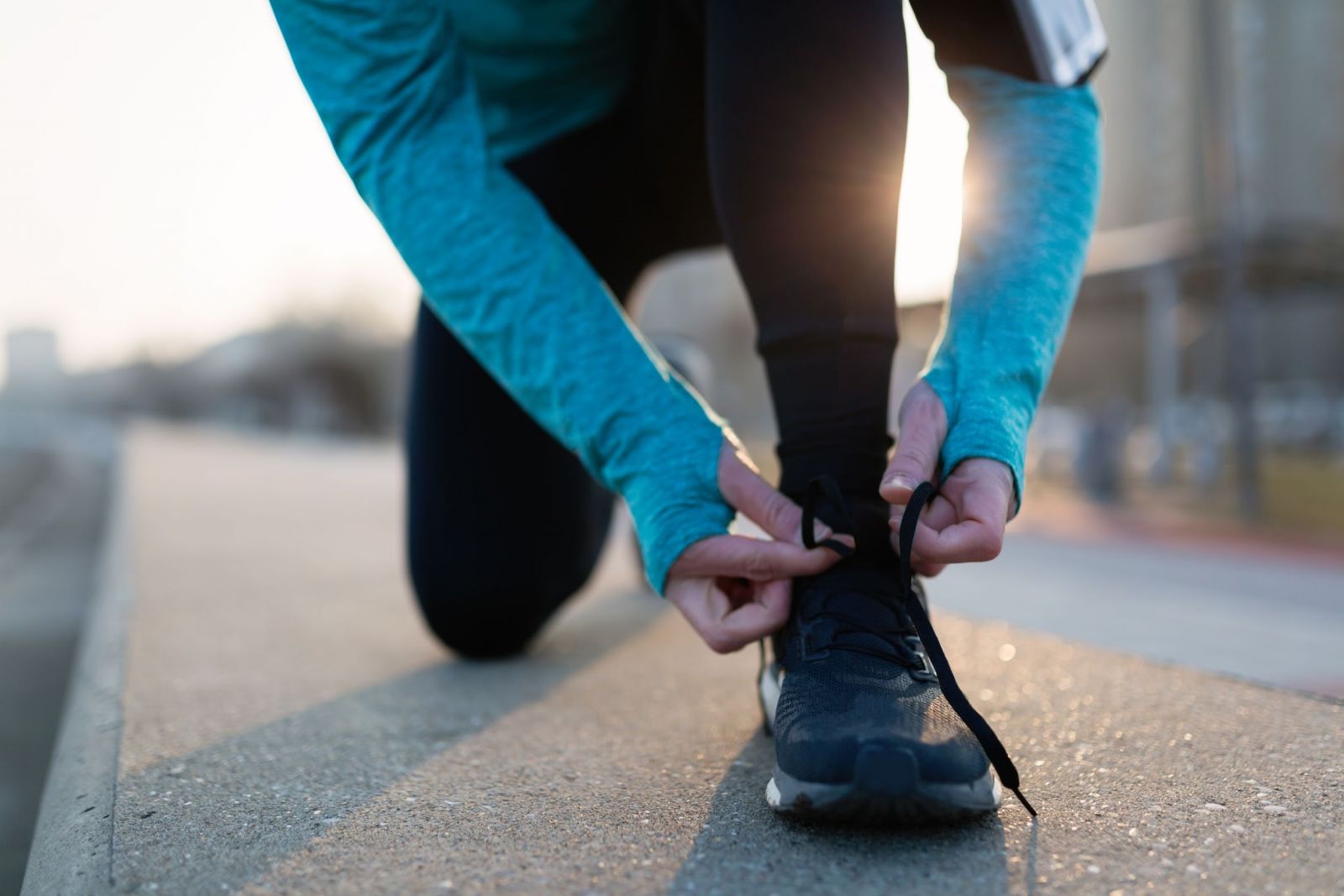 Planning what to wear for your upcoming trip? Choose from our recommendations above to find the perfect shoes for travellers of all kinds! Stride Shoes features the most extensive selection of footwear that features both function and form. We have everything that will meet your needs and are orthotics friendly! Check out our site and find the right fit for you.
---
---
---
Leave a comment