A Complete Guide to Choosing Travelling Shoes
Feeding your wanderlust is a great thing, and it is one of the most fulfilling activities you can engage in. Travelling isn't just fun and exciting; research shows that it has multiple physical, mental and emotional benefits as well!
However, once the high from planning your itinerary and booking your tickets fades, you're faced with the age-old problem of having to pack the things you'll need during your trip. The main problem is not that you don't have anything to pack. It's that you just want to bring everything, and are afraid of leaving something important behind.
Once you've sorted through your essentials, and finally narrowed down your clothing options, you're left with your choice of footwear. This is a decision people can mistakenly take rather lightly, but the truth is that a huge part of the enjoyment of your trip relies on which shoes you decide to bring. We're not even exaggerating.
Have you ever gone on a short trip, only to find yourself dreading going outside because you packed the wrong footwear? It may have packed a pair of sandals and the weather has turned cold, or have packed something with a higher heel you can't walk miles in. No matter what the case may be, you may find yourself too distracted by your discomfort to properly take in the experience.
For longer trips to distant countries, it becomes even more vital for you to pick your arsenal of shoes very carefully.
The problem with packing shoes when travelling is that you either under-prepare, or you over-do it, which can lead to over-packing. You'll think of various scenarios in which multiple pairs of virtually the same type of footwear can come in handy, and when you actually get to your destination, you'll find yourself wearing only a fraction of what you've brought with you.
It's important to pay close attention to the shoes you pack, as it will help you make the most of your trip. You'll spend less time worrying about the pain in your soles, calves or toes, and find yourself completely immersed in your travel destination!
Most seasoned travellers recommend that you pack only 3 pairs of shoes to wherever you travel. They swear by this magic number, but how do you really determine what to pack, and how to pack it?
To help you out with this all-too-important decision, we've crafted a checklist you need to keep in mind when making your choice of best shoes for travel.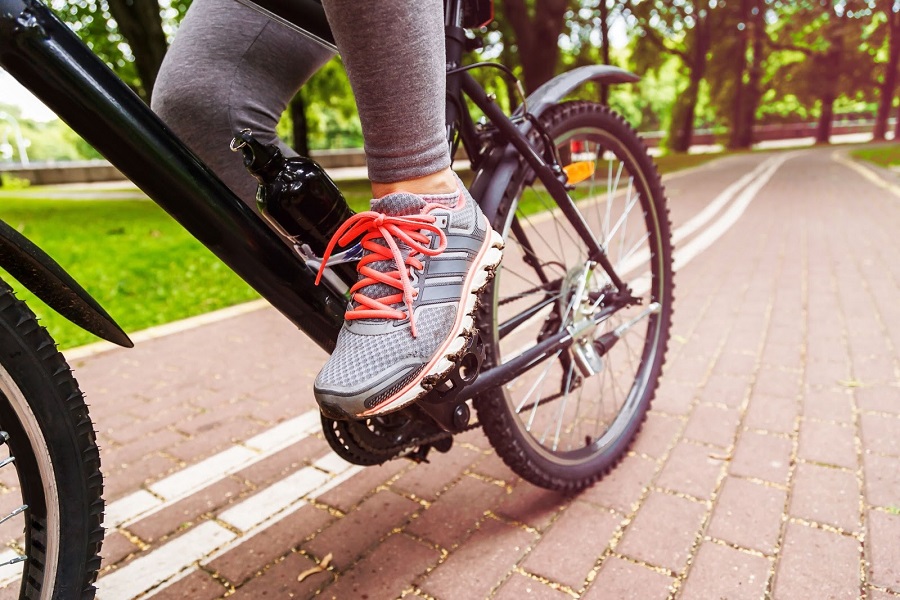 What should you consider when choosing travelling shoes?
We've broken down a few factors you need to take into account when deciding what to pack when you travel. Here are the things you need to consider when choosing your shoes:
Support - It's important that you've taken your shoes out for a spin before you face them with the task of being your go-to shoes. We recommend that you don't pack any shoes that you haven't worn, as you may find that they don't provide as much support as you would like.
Comfort - Comfort is king when it comes to travelling shoes. You can certainly devote a thought or two to the question of which shoes will look best with your outfits but, at the end of the day, you will have to walk around in those shoes for hours. This is why it's important that they don't hurt your feet after a few minutes of sightseeing.
Weight - Chunky sandals with flimsy straps are definitely something you should avoid. Especially if you're planning on going for long walks or hikes! You may find yourself needing a foot massage by the end of the day because of the extra weight you have to pull due to your shoes.
Durability – We've recommended that you only pack 3 pairs of shoes, but you have to make sure that those choices are able to withstand consistent use. The worst thing that can happen is that your shoes break midway through a trip, and you have to buy new ones, thus denting your budget.
Functionality - The shoes you choose may tick all of the above, but if they don't serve the purpose they need to, then they're basically useless for your entire trip. Make sure that your footwear will be able to match the destination you're headed to, and the activities that you have slated.
Once you've narrowed down your options based on these factors, it's time to ensure that what you pack is appropriate to where you're going.
Where are you planning on going?
It goes without saying that where you plan to go should me a major thing to consider when you pack! As you would with clothes, make sure that your shoes are weather, destination and culture appropriate:
For city tours: We recommend that you have one pair of shoes that will be able to withstand long walks. It's best if you opt for sandals or sneakers that will be able to match most of your outfits. A decent pair of white tennis or running shoes should be a staple! It's an easy way to make your look more casual, yet still remain comfortable!
For trails or rugged terrain: If you have something more adventurous booked on your trip, then it may be time to bring in the heavy-duty shoes. We recommend going for trail runners or boots that will be perfect for hiking. These shoes are reliable and sturdy enough to keep you at ease during long, challenging excursions.
For more formal functions: If you have space in your luggage to throw in a pair of heels, do so by all means! However, for those looking to take shoes that serve multiple purposes, we suggest that you pack stylish, yet reasonable shoes. No, you probably won't need those 6-inch pumps.
As with all things, it's important that you prioritise comfort over style. Once you've thought long and hard about what kind of terrain your feet will be facing throughout the duration of your trip, it's essential that you factor in the environment of your destination as well.
Consider the environment of your destination
We can't stress enough just how vital it is that you check the weather of where it is you'll be going. Don't make the rookie mistake of literally getting cold feet because you packed open-toed shoes for a rainy week of exploring.
For warmer cities: Comfortable walking shoes will be your best friend. If your trip consists mostly of tourist destinations in a city, it may be best to pack a couple of your cosiest shoes to make sure your holiday is off on the right foot.
For snowy, cold weather: A couple of lightweight yet trustworthy boots will save you from (literally) getting cold feet during your holiday. Our pro-tip is that you wear these boots to the airport if you're trying to save space in your luggage, since they tend to be the bulkiest pair you'll bring!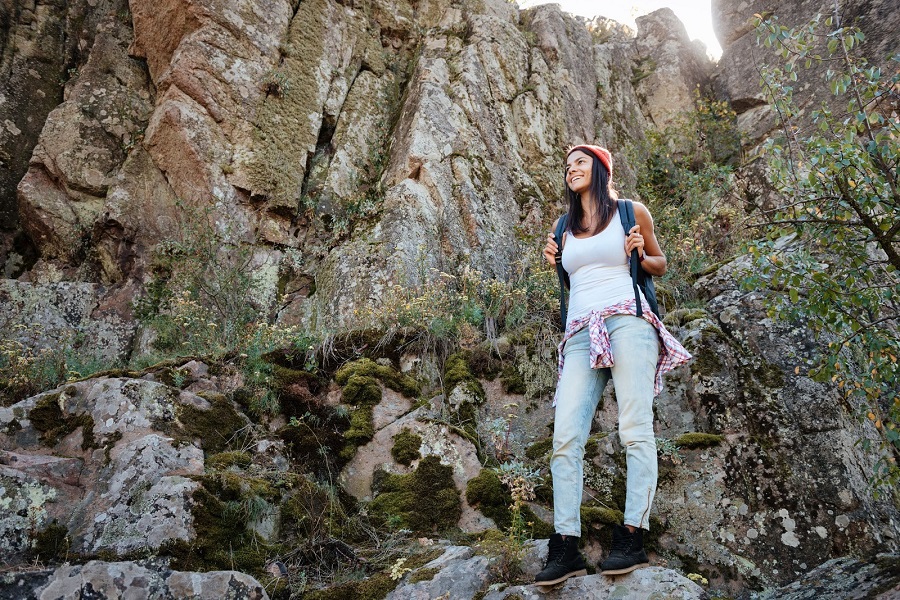 Which shoes should you never forget when you travel?
The magic number is 3. Essentially, if it isn't a long trip, 3 pairs should be enough for you to use in rotation. If you pack the right kind of shoes, 3 pairs will be able to meet every demand that your feet need during your travel.
Here's how we'll categorise those 3 shoes for you:
Walking Shoes: These are the shoes that will be your go-to, everyday shoes whenever you need to go out. Be it a stroll in the plaza, a visit to an art gallery, or something more adventurous, your walking shoes will be your trustworthy companion through it all. You'll probably be making full use of a pair of running shoes or tennis shoes for this!
Activity Shoes: If you've got some special activities lined up, your activity shoes will come in handy. Even if you aren't planning to embark on a full-on hike, it's still recommended that you pack activity shoes in case you want to go on an impulsive and exciting activity that requires something a bit more sturdy.
Fancy Shoes: Not every trip is a laid back, backpacking one, and you may find yourself needing fancier footwear to match the occasion. You'll probably find that a casual, yet formal pair of sandals or flats may do the trick.
Some final tips for choosing your travelling shoes:
Don't forget to break them in before leaving for your trip.
Bring enough socks.
Ensure that they are stored safely.
Nobody wants to miss out on an experience of a lifetime just because they were too fixated on the discomfort brought about by the wrong pair of shoes. Some people tend to make their choice of shoe as an afterthought when packing. However, with our detailed and handy guide above, you won't be making that mistake!
On the lookout for the best travelling shoes for women and men? We have a wide array of choices that will surely fit every kind of need in every kind of style!
---
---
---
Leave a comment